10 Things to Do in Evansville This Weekend
In Evansville, Indiana, you'll find family attractions, exciting nightlife, and educational museums to enjoy on any weekend! If you are looking for new places to visit in Evansville, check out our top ten things to do!
TOP 5 PLACES TO GO IN EVANSVILLE
Spanning over 50 acres and home to 700 animals across 200 species, Mesker Park zoo & Botanic Garden has been a popular Evansville destination for nearly 100 years. The zoo transports visitors around the globe via exhibits encompassing ecosystems from across the world, including Amazonia, Africa, Asia, Australia, and North America. Throughout the zoo, exotic plants and lush gardens dot the landscape, many of which are used to feed the animals!

The Zoo houses award-winning conservation and breeding programs, producing the Sitatunga, Takin, Lesser Tenrec, Colobus Monkey, African-crested Porcupine, and Francois Langur, among others. A tram ferries zoo patrons across the property, which also includes a playground, carousel, café, and souvenir shop. Throughout the year, Mesker Park plays host to private parties, camps, educational programs, and community events.


1545 Mesker Park Dr Evansville, IN 47720

Located in downtown Evansville on the banks of the Ohio River, the Evansville Museum of Arts, History & Science features a permanent collection of over 30,000 pieces. Established in 1904, the museum has amassed an impressive array of art, historical documents and anthropological artifacts. The Crescent Galleries portion of the museum includes American and European works spanning six centuries, while the old and main galleries offer rotating temporary exhibits. In the historical part of the museum, you can immerse yourself in a built-to-scale 19th century river town! The museum also houses the Koch Theater Planetarium!



411 SE Riverside Dr Evansville, IN 47713

Competing in the West Division of the Independent Frontier League, the popular Evansville Otters are one of Southern Indiana's hottest tickets. Making their home at the legendary Bosse Field, the nation's third-oldest professional ballpark, the Otters have won two league championships and five division pennants in their 25-year history, and regularly set league attendance records with over 2,500 fans per game.

If you're looking to get your sports fix, the Otters are not the only team in town! The Evansville Thunderbolts compete in the Southern Professional Hockey League, playing home games at the 10,000-seat Ford Center. Also calling the Ford Center home is the five-time Division II National Champion Evansville Purple Aces basketball team. A wide range of UE and University of Southern Indiana athletic contests regularly draw thousands of spectators to the Evansville area.


23 Don Mattingly Way Evansville, IN 47711

On the northwestern edge of downtown Evansville, the Bally's Evansville complex features a 45,000 square foot casino, two hotels, retail shops, restaurants, and more. Moving on land from its original riverboat home in 2017, the Bally's Casino was the first casino in the state of Indiana. The Bally's Riverfront Pavilion is inspired by early 20th century downtown Evansville and is linked to the casino via an enclosed walkway.

The casino offers a variety of table games, a sportsbook, a poker room, and slots. Enjoy steak & seafood at upscale Cavanaugh's or sample from extensive selections at The Kitchen Buffet. Opening in 2006, the adjacent Downtown Waterfront Entertainment District added a $40 million expansion featuring a boutique hotel, bars, dining, shopping, and entertainment. Bally's also plays host to meetings and conventions throughout the year.


421 NW Riverside Dr Evansville, IN 47708

During World War II, the riverfront area in Evansville was converted to a 45-acre shipyard employing nearly 20,000 and producing over 200 military ships. Now docked in the Ohio River, the LST-325 and the Memorial Museum pay homage to the area's shipbuilding heritage. A retired U.S. Navy tank landing ship, the LST-325 is powered by two 900hp diesel engines, spans nearly 330 feet, and weighs in at nearly 2,000 tons.

The LST-325 participated in the famed D-Day Normandy landing on June 6th, 1944, carrying nearly 60 vehicles and over 500 men into battle. Over the following year, the LST-325 made close to 50 trips across the English Channel to transport men and equipment used in the liberation of Europe. After being loaned to Greece for nearly four decades, the LST-325 was purchased and restored by retired Navy men, returning to the U.S. in 2001.


840 LST Dr Evansville, IN 47712

TOP 5 AMAZING PLACES TO EAT IN EVANSVILLE
Evansville, IN has an exciting, expanding food scene. The seafood in the city is amazing, and the area is attracting new chefs and restaurants. Here are some of the best restaurants in Evansville.

Paying homage to the Greek roots of Restaurateurs Doros and Ellada Hadjisavaa, Acropolis Restaurant has been giving Evansville a taste of Cyprus since 2003. Featuring authentic Greek dishes such as spit-fired gyros, kebobs, moussaka, dolmades, and chicken lemonati served in generous portions, this local favorite is sure to delight. Acropolis offers take-out, delivery, and catering, or catch their food truck roaming the streets of Evansville!
501 N. Green River R Evansville, IN 47715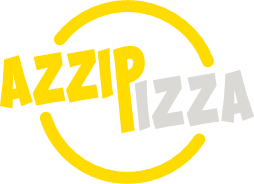 Born from a college business plan competition, Azzip Pizza has three locations in Evansville and over a half dozen more across Indiana and Kentucky. Build your own pie from dozens of sauces, veggies, and meats, or try one of Azzip's unique pizzas of the month, like the March Crabness or General Yum Yum. Whet your appetite with an ice-cold beer, fresh salad or an order of Zip or Sriracha sticks. Visit Azzip (pizza spelled backward) to see why it's continually voted Evansville's favorite pizza!
5525 Pearl Dr Evansville, IN 47712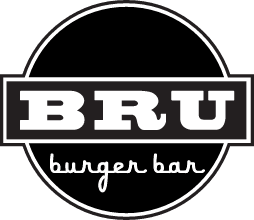 Housed in the former Greyhound bus terminal on Sycamore Street in the heart of Downtown, Bru Burger Bar grills up elevated, gourmet burgers in a hip, relaxed setting. From Bru's play on a classic burger with tomato jam and caramelized onion, to the Provencal with basil aioli, herbed goat cheese, and sautéed mushroom, Bru's has something to please all palettes. In addition to their famous burgers, Bru offers a variety of delicious appetizers, handcrafted salads, and more.
222 Sycamore St Evansville, IN 47708



Just ten miles north of Evansville, The Log Inn serves up a no-frills country fare in a historic former inn and stagecoach stop. Built in 1825, The Log Inn is now famous for its crispy, golden-brown fried chicken and family-style dinners featuring downhome selections like roast beef, country ham, fried catfish, and chicken gizzards. Don't forget to save room for dessert and cap off your meal with The Log Inn's homemade fruit pies, German chocolate cake, or carrot cake.
12491 County Rd 200 E. Haubstadt, IN 47639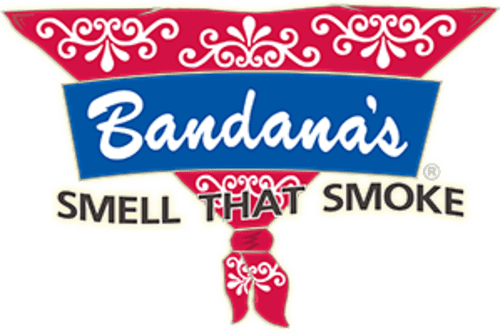 From their original restaurant in Arnold, MO, Bandana's Bar-B-Q has since expanded to include dozens of locations across Missouri, Indiana, Iowa, and Illinois. The Evansville location off Morgan Avenue on the city's northeastern border turns out southern-style wood-smoked brisket, ribs, pulled pork, sausage, and more. Not to be outdone, the sides at Bandana's are crafted with the same attention to detail as their mouthwatering BBQ. Try the donut holes, caramel apple granny, or a root beer float for dessert!
6636 Logan Dr Evansville, IN 47715


Testimonials
We've lived here two years and are moving to another state for a new job otherwise we would stay. It's mostly quiet, even with all of the pets around. We love love love the staff at the leasing office/clubhouse and have enjoyed using the amenities offered.

- Apartments.com Review
Very nice and kept apartments. Maintenance guys are very hard workers and will get any problems fixed ASAP.

- Apartments.com Review
I have lived at the Brickyard for a year now and LOVE it. We originally moved into a 2bd 2 bath on the lake but when a town home came available we switched units. Management made it very easy to switch within the complex and gave us a generous amount of time to do so.

- Apartments.com Review
They are all so efficient and respectful. They are quick to attend to my needs.

- Apartment Guide Review
Quick response to meet the needs of residents that they are able to address. The staff show respect and listen to our concerns.

- Apartment Guide Review